Let the power of Catholic prayers
help you
"You can't explain it, you must experience prayer."
(Mother Teresa)
Catholic prayers can help you cope with personal or family problems, loneliness, and financial or health worries. They will help you handle whatever life throws at you.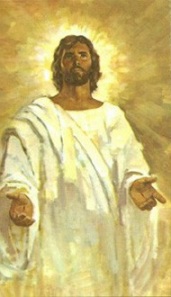 Jesus is your most important friend

Jesus loves you no matter what has happened to you. He died on a cross out of love for you.
Jesus never forces Himself into your life. When you need help, all you need to do is ask.

Ask Him

Jesus will heal your hurts, if you ask Him.
Jesus will calm your fears, if you ask Him.
Jesus will forgive your sins, if you ask Him.
Jesus will brighten your day, if you ask Him.
Just ask Him.
To help you talk to Jesus, here are:

prayers for your different needs
devotions that strengthen your faith
a plan to help you pray each day
Jesus is alive, and you will experience Him in your own life when you pray.
Custom Search
Lumen Christi means the Light of Christ. Calling on Lumen Christi can lead you to a better prayer life.
Do you share any of these problems? Prayer can help.
Jesus Help Me is a cry from the heart. You know that He is the only one you can ask and the only one who can help you.
People often overlook the power of healing prayers.
The Serenity prayer begins: God grant us the serenity to accept the things we cannot change.
Quiet Time is a special time you set aside to talk with God. You shut out the world and all its distractions.
Here are ways to pray that help you talk to Jesus and have your prayers answered.
These links will help you develop your prayer plan.
Basic catholic prayers for Morning, Evening, Before Meals, The Glory Be and others
Daily catholic prayers keep your mind focused on God.
Prayers for individual needs can be found in this prayer book.
These promises of Jesus made to those who honor His Sacred Heart.
Devotions praise and thank God and draw us closer to Him.
When you are praying to Mary you are asking her to intercede with Almighty God.
To pray the rosary, hold your rosary and make the sign of the cross.
The Stations of the Cross are part of every Catholic Church. They are 14 paintings, or statues, depicting scenes of the crucifixion of Christ.
Many people will eventually want to try meditation and contemplation.
Lonely people are everywhere. All of us want to share our life with people we can love and trust, who understand us.
Psalm 121. A song of Ascents. I lift up my eyes to the hills.
Jesus loves me even when I don't love myself.
Use this spiritual checklist as a means of coming closer to Jesus.
The purpose of this marriage checkup is to help you find out what your partner expects.
Catholic books and music make a much-appreciated gift.
Peter is the rock on which the Church is built. Jesus said to Peter -- You are Peter and upon this rock I will build My Church.
The answer to why am I here is... God made us to know Him, to love Him and to serve Him in this world and to be happy with Him in the world to come.
Think of the times you didn't want people to know that you were a follower of Jesus Christ.
There are many ways to live out a religious life.
The Ten Commandments are also called simply The Commandments, Commandments of God, or The Decalogue.
Is temptation holding you back from a deeper relationship with God?
Most of us know the parable of the prodigal son (Luke 15:11).
Read the lives of different catholic saints, including one with your Christian name.
Links to Catholic websites.
Do you want to learn more about catholic prayer? Here are some helpful links..
The comeaside.com website aims to help you do things differently and better with a focus on prayer and Jesus Christ.
Deepen your prayer life with this free e-book.