Temptation
Is temptation holding you back from a deeper relationship with God?

You may be attracted to sin

Sin is any thought, words or act that offends God, and is knowingly and willingly done. Sometimes, you want God; then, within 24 hours you want sin even more.
Sin involves choices and decisions made without regard to how we hurt God, ourselves, and others.
Ask the Holy Spirit to show you how sin:
fills you with regrets
destroys the best in you
indirectly hurts those you love
separates you from God

It may be hard to confess your sins

You may want to keep doing something that you know is sinful. But Jesus tells us us that we can't serve two masters.
You may have guilt for things that have happened in your life. There will be no real peace in your life until you trust in your Father's forgiveness.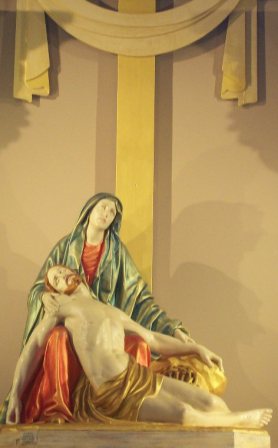 Keep Jesus in your life

You may be afraid your friends will think that you are too religious. It hurts when family and friends avoid you for your belief in Jesus.
Don't let them separate you from the Lord.
Plan to regularly
pray
attend church
avoid situations that may lead to sin
Christ died to redeem us from sin. Stop giving a luke-warm response to your Crucified Lord.

Submit yourselves therefore to God. Resist the devil and he will flee from you. (James 4:7)

Please consider supporting this site
with a small donation

Temptations and how to handle them NEXT >

Return to Home Page