Catholic prayer sitemap
Here are pages to help you learn more about Catholic prayer.
Prayer helps you focus on the things that matter. Using prayer and Quiet Time, you will find new meaning and purpose to your life.
You'll discover how to handle loneliness and how to get rid of anxiety and depression. For those struggling with an addiction, prayer can help.
---
Praying
---
How to pray

Sign of the Cross

A Prayer Book

When you pray

Ways to pray

Talk to God

Spiritual daybook

Spiritual checklist

Open hands and open heart

Jesus answers every prayer

Meditation

The Jesuit Way

Do you pray and feel nothing?

Praying to Mary

The rosary

Praying to the saints

Prayers to Saints


---
Devotions
---
Praises to the Sacred Heart of Jesus

Praises Honoring Mary

Praises to Saint Joseph

Blessed Virgin devotion

The Seven Sorrows of Mary

Holy Face of Jesus

Chaplet of Divine Mercy


---
Prayers
---
The Eucharist

A Prayerbook

Daily Prayers -- More Daily Prayers

Basic PrayersCatholic Prayers

Stations of the Cross

Psalm 23 Psalm 91 Psalm 121


---
Addiction
---
Serenity Prayer

Addiction

The addiction cycle

Overcoming addiction

12 steps

Getting better


---
Reflections
---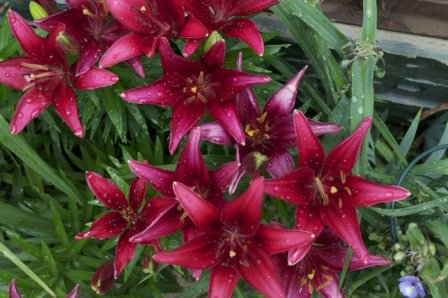 Are you a follower of Jesus?

Follow Christ

God calls you to holiness

God calling
Live life to the fullest

When your life is committed to Jesus

Win with self-discipline

The prodigal son / daughter

The forgiveness of sins


---
Answers
---
Why am I here?

Jesus loves you even if you don't love yourself

Finding that special person

A marriage checkup

Do you feel lonely?

Do worries trouble you?

Finding happiness in an unhappy world

Do you want to pray with someone who is hurting?

Temptations and how to handle them


---
Our Faith
---
How to find God

The ten commandments

Our faith is based on the Risen Christ

The Church

Share your faith

Confession