Ways to pray
Here are ways to pray that help you talk to Jesus and have your prayers answered.
Prayer before the Blessed Sacrament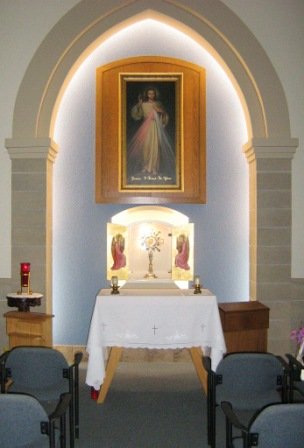 If you have troubles or special needs and want to experience the presence of Jesus, go to a church when The Blessed Sacrament is being displayed. (You can see the church bulletin for the times.)
Now you are in the presence of Jesus.
In the stillness of the church, open your heart to Jesus. Often, no words are needed. Just being with Him is enough.

Praying the Rosary
The rosary has a special place in Catholic prayer. Mary brings Jesus to us, and is the special Mother of us all.
Pray the Rosary Online The mysteries of the rosary help us to journey with Mary in her Son's life, death and Resurrection and glory in heaven.


Chaplet of Divine Mercy
In this prayer we ask Jesus to be merciful to us and the whole world.


Types of prayer
Here are some different ways to pray

Simple ways to help you talk to God


Pray using Scripture
Pray using Scripture

Read the Bible online

Lectio Divina


Online Prayer
Pray as you go

A Catholic prayer room

Irish Jesuits prayers


The Little Way of Saint Therese
Saint Therese shows us how we can please Jesus by doing the everyday things of life with extraordinary love.


Litanies
The litanies are a like beautiful stained glass windows which reflect the majesty and beauty of God.
They are prayers of praise and petitions. They move us to thank God for His mercy and love. See Litany of the Sacred Heart.


Light a Candle
Lighting a candle and saying a short prayer is a wonderful way to remember loved ones or to pray for special intentions or healing.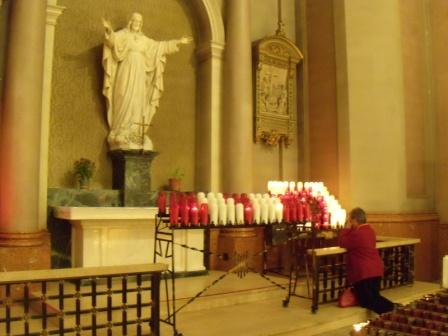 Pray your way
Play your own music and sing your own song of praise, thanks and love for Jesus. As you go through your day, offer small acts as prayers to Jesus.

Pray with open hands and heart NEXT >

Return from Ways to Pray to Home Page