Holy Spirit help me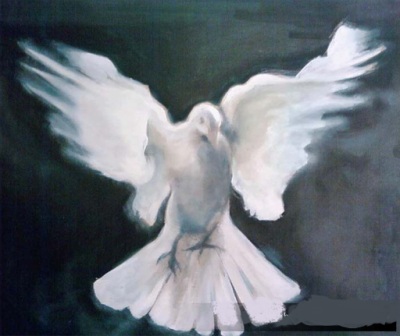 Holy Spirit Help Me
My hope is the Father, my refuge is the Son,
my protection is the Holy Spirit.
Holy Trinity, glory to you.
Glory
Glory be to the Father and to the Son and to the Holy Spirit.
As it was in the beginning,
is now and ever shall be,
world without end.
Amen
---
When you need help to:
solve a problem
make an important decision
understand a Bible reading
write a test or exam
pray to the Holy Spirit. Believe and the Holy Spirit will help you.
Come Holy Spirit
Come Holy Spirit
Source of all wisdom and knowledge,
Guide me by Your Light,
Teach me what I should say and do,
Fill my heart with Your Love
so I may reflect Your Love
to everyone I meet. Amen

---
---
God is the source of our good works. The good we do is a result of the work of the Holy Spirit in our lives. The good we do comes through God's gifts, Jesus' example, and the Holy Spirit's inspiration.
Glory to you, God, who gives me all good things,
And to Jesus, my teacher and source of my salvation,
And to the Holy Spirit, my helper and my guide.

Catholics believe that there are three distinct persons in God: Father (first person), Son (second person) and the Holy Spirit or the Holy Ghost (third person).

The union of these three persons in one God is referred to as the Holy Trinity.

God the Father is viewed as the Creator
God the Son (Jesus) is viewed as the Redeemer
God the Holy Spirit is viewed as the Sanctifier

The New Testament contains over 90 references to the Holy Spirit, such as Spirit of Truth, Giver of Life.

Jesus was conceived by the Holy Spirit. The Holy Spirit descended as a dove on Jesus during His Baptism. At the Last Supper Jesus promised to send the Holy Spirit to His apostles.

Remember when the Risen Christ appeared to His disciples in the Upper Room. Here Jesus promised to send the Spirit of Truth, Who would teach them all the things they needed to know.

Since the first century Christians have called upon God in the name of Father, Son, and Holy Spirit in prayer, absolution and blessing.
     More prayers for help NEXT >

Return from Help Me Holy Spirit to Home Page