A healing prayer
The healing power of meditation
Many people seek healing from hurts that run deep. Meditation as a healing prayer can help them.
George has been an alcoholic for many years. As a young boy, George was often beaten by his father. George's dream was to return to the small town of his birth and "dance on his father's grave."
If he would meditate on the sufferings of Jesus as He carried His Cross—out of love for him—George could have the strength to forgive his father. A healing prayer would help George let go of his hurt and be at peace with himself.
To forgive those who have hurt you...
Meditate on the many times Jesus has forgiven you. His example makes it easier for you to forgive others.

Catholic Meditation: 7 Powerful Ways to Pray is available here

What meditation can do for you
To have a deeper faith...
Meditate on Christ's miracles to believe that He was truly the Son of God and the Savior of the World. It is now easier to believe in Jesus and to follow His teachings.

To accept your own sufferings and disappointments...
Meditation and contemplation on the life of Jesus, especially on His sufferings and death on the Cross, will strengthen you in your sufferings and setbacks.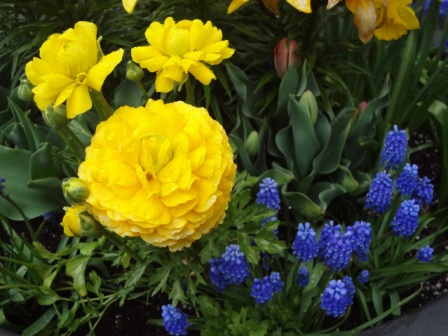 To forgive yourself...
Meditate on the many times Jesus has forgiven you. Knowing Jesus has forgiven you will make it easier to forgive your own self.

To be kind to others...
Meditate on the times Jesus helped you and on His commandment to love others. This will move you to help people having a difficult time.

To grow as a person...
Use meditation and contemplation to examine your life. Is it pleasing to Jesus or are changes needed? Make any needed changes and you will grow as a person and as a follower of Jesus.

To increase your love for Jesus...
Meditate on how Jesus never gave up on you, even when you rejected Him. This will deepen your love for Jesus and your willingness to help others."

To find help with your problems...
Meditate on the blind beggar who ran after Jesus for help. Reflect on the blind man's faith and on his determination. This will give you confidence to go to Jesus for help.

To increase your trust in God...
Meditate on different sections of the Our Father Prayer, especially on the word "Father." This will help you have a deeper understanding of God's fatherly love.

To discover who you could be...
Meditate on the life of a saint, especially on their faith and love for Jesus. "We are all called to be saints" (John Paul II).

Out of depression >

Return from Healing Prayer to Home Page