Hello God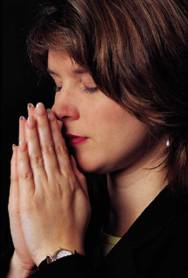 "Hello God, I need to talk to you."


Speaking to God honestly is the beginning of prayer...
(Father John Powell S.J.)
Tell God your thoughts, desires and feelings. This includes anger, doubts, addictions, sexual feelings, and so on. Don't hold anything back. Jesus comes as a healer and your best friend.
Have faith in God's promise to help you
Jesus performed many healings. But for these miracles to happen, the person had to have faith in His power. We never have perfect faith. Ask the Holy Spirit to help you grow in faith.
Trust the Lord
Many of us doubt God's constant care and love for us. We are only partially convinced that God can or will help us, and are surprised when He does.
Ask Jesus to help you before making an important decision
Matthew 7:7 tells us: "Ask and it will be given to you, seek and you will find, knock and the door will be opened to you."
Let Jesus be the first person you consult
Sadly many people don't think to ask... or they doubt that Jesus is listening. He can provide you with the answer... so ask Him first.
Tell Jesus what troubles you. Then ask, "Lord, please show me what to do?" Often the answer will not be immediate. But when you least expect it, God will provide an answer. It may not be the one you want, but you will get the right answer for you.
Say goodbye
Don't forget to praise and thank Jesus when He answers your prayers.

There will be times when God wants to talk to you
Don't worry about what He may say or ask you to do. Remember... God always wants the best for you.
You don't always have to be talking. It is in silence and solitude that we experience God's mercy and love. Occasionally repeat, "Jesus I love you."
Our prayers are a conversation NEXT>

Return from Hello God to Home Page