Bring your problems to Jesus in quiet time 
Quiet time is time you set aside to talk to Jesus.
Find a quiet place in your home or neighborhood...
or attend an early morning Mass at your local church.


---
To seek silence is to seek God;
to love silence, is to invite God to touch us and our lives.
And in silence God finds us... and speaks to us.
A silent place is a holy place... (Vianney Carriere)  

---
My garden of prayer
My garden beautifies my yard
and adds fragrance to the air. . .
But it is also my cathedral
and my quiet place of prayer. .
So little do we realize
that "The Glory and The Power"
Of He who made the universe
lies hidden in a flower.

(Helen Steiner Rice)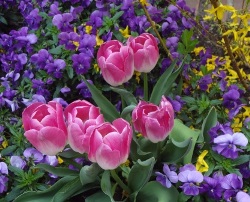 ---
Set aside time each day
Think of prayer as a time of rest with Jesus
Try to have the same time each day
Don't be discouraged if you miss a day... start again the next day
Soon you will experience:
An inner calm
Help in making sense of your life
A new closeness to Jesus Christ
I come to the garden alone
I come to the garden alone,
While the dew is still on the roses;
And the voice I hear, falling on my ear,
The Son of God discloses.

And He walks with me, and He talks with me...
He speaks, and the sound of His voice
Is so sweet the birds hush their singing;
And the melody that He gave to me
Within my heart is ringing.

And He walks with me, and He talks with me...
And the joy we share as we tarry there,
None other has ever known.  (C. Austin Miles)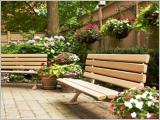 Return from Quiet Time to Home Page